Fun Worship Outreach for United Methodist Churches
 "I saw people from every tribe on earth before the throne".....and they were One Big Tribe!
Meet The One Big Tribe Worship Ensemble!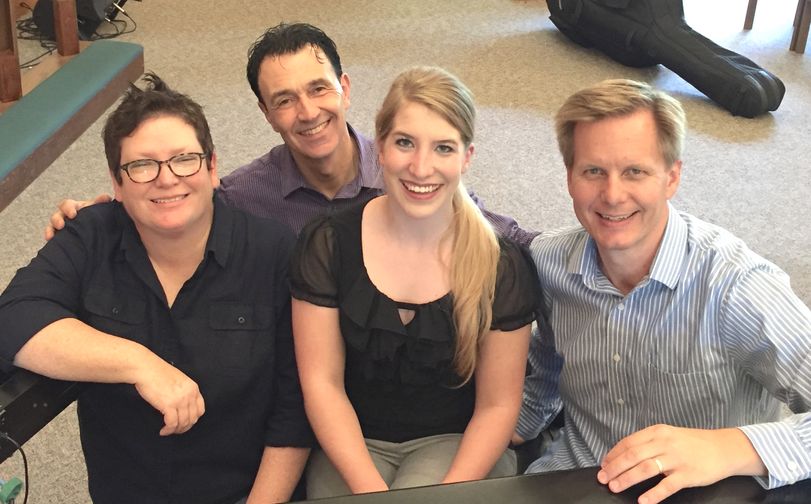 One Big Tribe is a Worship and Concert ensemble with fluid membership.
 We are privileged to work with some of the finest Musicians in the Midwest.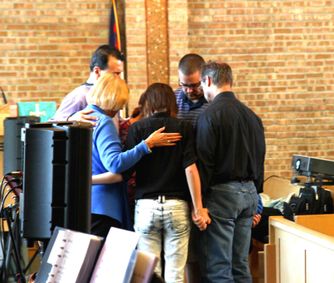 OBT offers:
- Welcoming Worship Services for all ages, with the creative use of Music. 
- Outreach Benefit Concerts, Worship Events and Worship Leader Workshops  
   "I looked and saw a great multitude from every tribe, standing before the throne." Rev. 7:9-10
   "I have other sheep that are not of this fold. They too will listen to my voice and there'll be one flock and one shepherd." Jn.10:16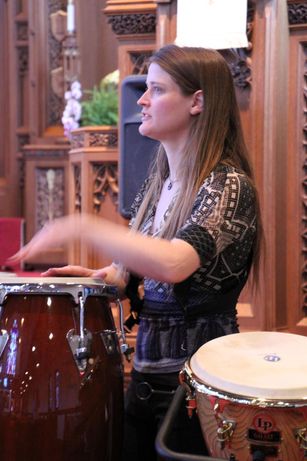 Meg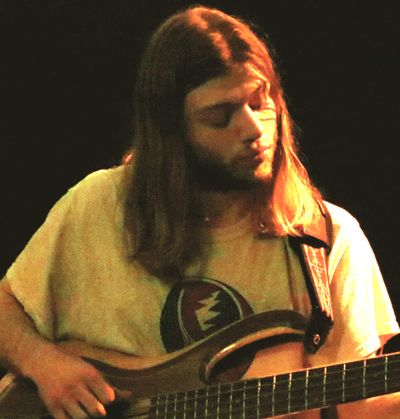 Grant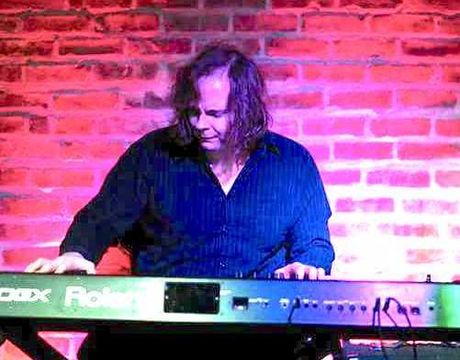 Sam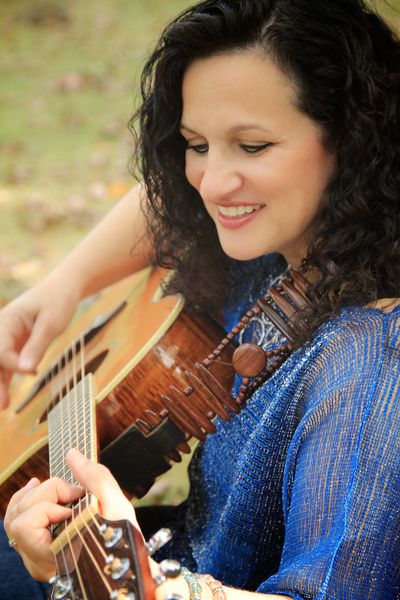 Suzy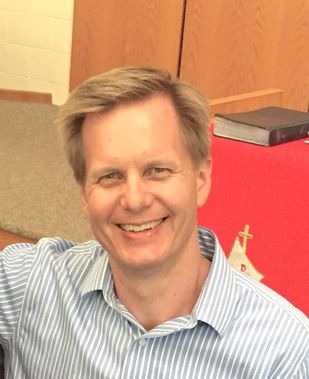 Mark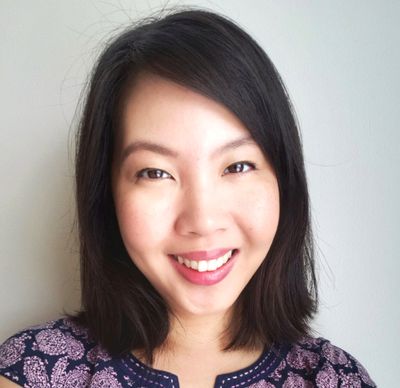 Celinne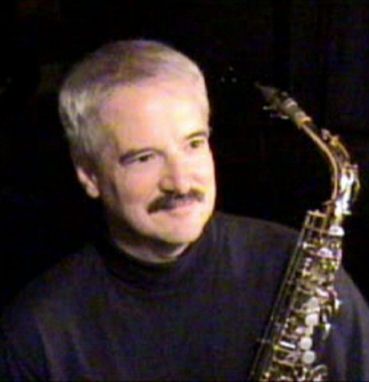 Bruce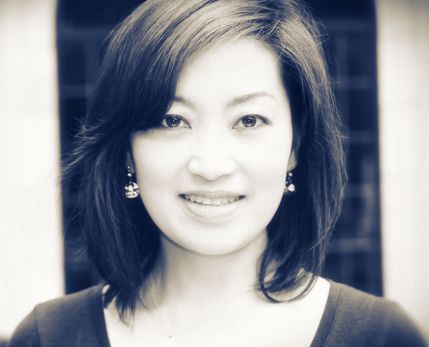 Marianne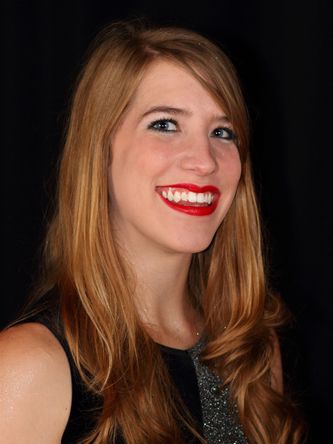 Brittney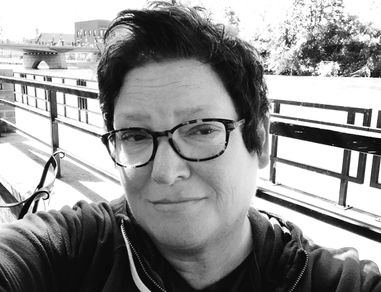 Kim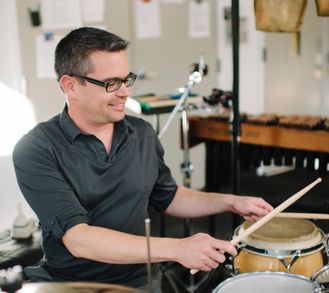 Ryan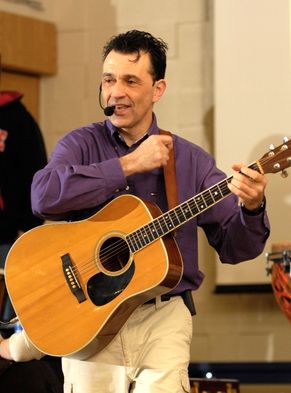 Rich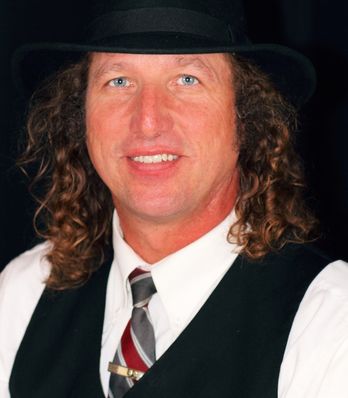 Brett
For more info or to discuss a fund-raising Benefit Concert, email Rich at richrubietta@gmail.com  847. 363. 5737 
Here are more details about these fascinating human beings....
Samuel Wyatt Nese - Piano  "Music allows me a platform to impact people's lives in a positive way. It is The greatest feeling in the world...The gig moment I am most proud of is debuting a song my Father wrote 40 years prior to his death at his memorial service."
Grant Martin - Bass  Grant started playing bass when he was 15 since and was really drawn to how it functions as a part of the rhythm section but also takes care of the harmony at the same time. Since then he's played for rock, pop, jazz, hiphop, funk, and fusion groups but prefer more of the funk and fusion genre. His jazz combo played the college of lake county and the setlist had some really challenging material like Charlie Parker's Donna Lee. The director rearranged some of the standards they were doing to have more of a funk or rock feel to them which kept it really interesting. Grant admires playing of guys like Victor Wooten, Joe Dart, and Les Claypool.  
Celinne Mencias - Voice  Celinne is currently the praise and worship team leader and youth Sunday school teacher at St. John's United Methodist Church, a Filipino-American congregation located in Oak Park, Illinois. A nurse practitioner by trade, she also served as a mission volunteer at Maua Methodist Hospital in Kenya, in 2017. In addition to singing, she also likes to read books and eat different kinds of cuisines in her spare time.
Suzy Schwartz - Voice  Suzy started out playing music for and directing her church band about 22 years ago and it blossomed into several duets and bands from there. Most often you can find her at farmers markets, restaurants, bars, weddings. Suzy has kept her day job as a nurse, however:)
Bruce Hook - Saxophone  "Music is great for the soul, it moves people and moves mountains!" Some favorite musical moments: youth choir tour, Sunday afternoon jazz jam. Bruce is active at First United Methodist Church in Elmhurst, IL
Dave Bernat - Drums
Ryan Korb - Percussion
Ryan Korb teaches Jazz Percussion and Jazz Studies at the University of Wisconsin- Stevens Point. A native of Billings, Montana, Ryan won the 1990 Governors Scholarship to attend the National Music Camp in Interlochen, Michigan. Ryan now co-leads an Afro-Cuban drum trio, Africa->West. The trio plays original compositions based on traditional African and Cuban music. Among many other concerts, the trio was invited to play at the Percussive Arts Society's International Convention. As a jazz sideman, Ryan has shared the stage with Bill Mays, Russell Malone, Byron Stripling, Aretha Franklin, Frank Sinatra, Jr., John Fedchock, Llew Matthews, Tamir Hendelman, Valerie Naranjo, Barry Olsen, and Kristin Korb. Ryan has played on numerous recordings and has been seen at numerous jazz festivals and jazz venues internationally. AfricaWestTrio.com   920. 915. 7982  ryankorb@gmail.com
 Brittany Clauson – Upright Bass, Voice
Brittney Clauson is a 2010 graduate of the University of Wisconsin-Stevens Point with a Bachelor of Arts Degree in Business Administration and Music. During her time at UWSP, Brittney studied both classical and jazz bass.
Upon college graduation, Brittney took over full time management of the Clauson Family Music Show. Currently she manages the office and theatre facility along with overseeing the kitchen for all dinner shows and special events.
Brittney also performs in the show with string bass, accordion and vocals. In addition, she performs regularly with the Cody Clauson Trio, traveling throughout the United States.   Clausons@uniontel.net
Meg Thomas – Percussion and Drums
Drummer and percussionist Meg Thomas has performed in musical realms that range from rock to calypso, avant-garde to spoken word, Latin-jazz to punk, and dance ensembles to percussion ensembles. Her drum and percussion set-ups range from the traditional ideas to unique set-ups that incorporate a vast range of percussion instruments.
Meg received her degree in Music from Millikin University and she founded and runs the Chicago Women's Drumming Group. Meg is a Vic Firth Private Drum and Percussion Teacher and teaches lessons out of her studio in Chicago. She plays recording sessions, performs with an array of bands and ensembles, and has toured the U.S. and Europe.
Meg won a Drummie in Drum! Magazine's 2010 Drummie Awards as runner-up "Rising Star Percussionist," was named "Musician of the Month" for January 2013 by the Chicago Music Guide, and is endorsed by Sabian Cymbals, Vic Firth Sticks and Mallets, Evans Drumheads, LP Percussion, PureSound Percussion, and Humes & Berg Cases.   www.MegThomasPercussion.com    MegThomasPercussion@gmail.com
Marianne Kim - Piano 
Marianne Kim is a Chicago-based composer, pianist, organist, and harpsichordist. She is known for her vibrant performances and compositions in a wide diversity of musical styles, such as classical, jazz, Broadway musical, R&B, gospel, traditional & contemporary church music, and more. 
Born and raised in Busan, Korea, Marianne studied piano and composition and earned B.M. in composition at Pusan National University, Korea. Working professionally in the States, she returned to school and earned dual M.M. in jazz studies and organ performance with full scholarship and prizes from Northern Illinois University. 
As a composer, Marianne has been creating piano, organ, choral and instrumental music, and her arrangements are published through major publishers, including Lorenz Corp., Hope Publishing, Augsburg Fortress and Shawnee Press/Hal Leonard Corp.
As a soloist and collaborative artist, Marianne enjoys performing piano and organ recitals, chamber music and jazz. She regularly appears with the Lakeside Singers, professional mixed voices under the direction of Robert Bowker, performing highly demanding dual roles of classical accompanist and rhythm section keyboardist since 2005. Also Marianne has served at the Moody Church and Willow Creek Community Church.
Marianne is a member of ASCAP and AGO. More updates and detail information can be found at her website.
  www.mariannekimmusic.com   mariannekimmusic@gmail.com   847-409-9734 cell
Mark Johnson – Piano and Organ
Mark Johnson lives in Hanover Park, IL with his wife, Laura and there three kids, Kyle Kelly and Kevin.
Everyone in the Johnson Family plays piano, sings and plays additional instruments. His wife is the Choral Director at Glenbard North High School in Carol Stream, IL.  Kyle and Kelly attend Millikin University and are majoring in Choral Music Education. Kevin, the youngest, wants to be a Band Director.
Mark is a true Renaissance Man, a Master Wood Workers who builds Leslie Speaker cabinets for Hammond Organ Company. He also flies Jets for DuPage Aerospace Corporation. Mark is the Organist at the First United Methodist church of Elgin, IL. mjohn1988@sbcglobal.net  312. 310. 9603
Kim Chapman - Percussion
Kim Chapman is a musician and worship designer. She is a lover of life, art, architecture, music, nature, John Wesley and Jesus. She has served as a pastor in The United Methodist Church, as well as other ministry areas of music, youth, and campus ministry. Her passions for worship, design, and music have allowed her to serve as a visual artist, drummer, and vocalist for churches and conferences across The United Methodist Connection. In 2012, she served on the Worship & Music Team for General Conference overseeing communications. She lives in Northern Illinois with her books, drums, and assorted Mac gadgets.
Rich Rubietta - Guitar and Voice
Rev. Rich Rubietta is an elder in the Northern Illinois Conference and has been a Circuit Riding Musicianary for 15 years.
Rich criss-crosses the Midwest each weekend to help create family-friendly worship experiences with your local church musicians. Whereas he had the privilege of pastoring four congregations from 1986 – 1999, he now sees the general conference as his "congregation."  
With the creative use of music, Rich crafts upbeat, multi-generational worship experiences that defy categories of traditional or "contemporary."
Rich's passion is to use God's gift of music to help bring people closer to God and to one another. One Big Tribe is a worship ensemble composed of some of the finest musicians and best people that Rich has met in his travels. The name OBT was chosen to remind us of God's heart, to see us all getting along. OBT offers Outreach Benefit Concerts, fun, Family-friendly Music events and Worship Leaders' Workshops for your local Church musicians.
UMCalive.com         catholickidsrejoice.com    richrubietta@gmail.com    847. 292. 1418 w    847. 363. 5737 m
Brent Clauson - Pedal Steel Guitar, Piano, Fiddle
Brent was born in Rockford Illinois. He grew up studying music under the direction of his grandfather Archie Woodman. Grandpa Archie required that Brent take formal music lessons, "You have to learn to read the notes." he would say. Brent's aunt, Lee, was a music teacher, so he began piano lessons with her. Brent says, "Now, I am thankful for those early music lessons, I can play for church, for solo and ensemble, recitals and accompaniments all because I, 'learned to read the notes'" 
 As a kid, Brent thought it would be fun to play at Shakey's Pizza Parlor when he grew up, but by the time he was old enough to do it, Shakey's no longer had banjo players. So instead he turned his interest to the steel guitar, because it was the instrument that he was able to find work for. 
When he saw the guy on Hee Haw, playing the steel guitar, he thought "that looks like fun."Picking up tips and techniques from anyone who knew even a little about the instrument and listening to the Viroqua radio station, which would play Bob Will's tunes, Brent began intense study of the steel guitar. When he moved back to Rockford, Brent sold his '55 Ford to buy his first steel. "they're expensive" he comments.
The steel guitar purchase turned out to be a wise investment. He got a job playing for "Country Flames" at age 17. Playing steel provided Brent with lots of work, until he was playing full-time, he then began to craft his other skills. "I started studying other instruments, like the piano so I could sub for the other cast members or get jobs playing separately. I never wanted to play more instruments than I can play now, the piano, banjos, guitar, violin and steel. I wanted to perfect the instruments I do play." Brent said. "I am however toying with the idea of maybe playing the organ, but I know how much time you have to dedicate just to become lousy." Brent laughs.
While he was presented with opportunities to go and play elsewhere, Branson, Nashville, with traveling acts, he decided to stay in Wisconsin, where he could enjoy the changing seasons and raise a family with his wife, Cheryl.
Brent began to work nightly at theatres in Wisconsin Dells. "It was like playing Steel Guitar on an assembly line. Same show every day, sometimes twice a day. I was told what to do and where and what to play. I didn't feel very creative." He comments. His children, Brittney and Cody would often go with and watch, they too desired to be on stage. 
In order to fulfill his creative desire and provide an opportunity for his children to pursue their musical endeavors, Brent created The Clauson Family Music Show. He got a band together and profited $50 from their first gig, which he used to create the show. Brent was able to work a deal out with Thrasher's Opera House in Green Lake, Wisconsin to do a series of Christmas Shows there.
The Clauson Family Music Show traveled and worked at other Performing Arts Centers for the next few years until looking for a more permanent place to perform.
Brent got the idea to try concerts in the barn just to see what happened. The local audience was very supportive for the first few years and a lot of support from the local community allowed the finances that were needed to keep improving.
The improvements have been continuous for the last 13 years and each year brings a major project. Brent is currently overseeing the reconstruction and restoration of the Camp Budsin Tabernacle, which will be the next building to be constructed on the farm.
Brent serves as musical director for The Clauson Family Music Show and still provides Brittney and Cody with help and ideas to steer their business.
In addition to music, Brent works on many restoration projects and his shop is often full of things that no one else can seem to fix. He enjoys the challenge of trying to make something go. Brent and his wife, Cheryl, split their time between the farm in Coloma, and their second home in Ripon
Brent concludes, "I wish I would have realized when I was ten, how much more I liked music than everyone else, I certainly would have done more with it."
ClausonFamilyMusicShows.com