Fun Worship Outreach for United Methodist Churches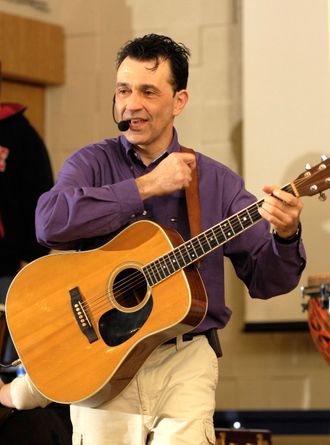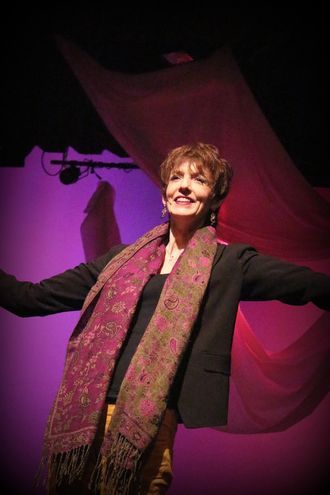 Helping Families worship together with the creative use of Music

 Below are some very kind affirmations from Clergy and Laity, for whom I am very grateful.
"Rich is truly a minister of the gospel and not just a music performer. I really appreciate his sensitivity in leading worship."
 Mike Slaughter Ginghamsburg Church - Pastor - Ginghamsburg UMC 
 "Rich Rubietta is truly a person blessed of God, with an unbelievable musical talent, which reaches deep into an individual's soul. First United Methodist Church of LaGrange, IL, was moved to experience God's soulful touch again. All ages within the service were engaged in a wonderful worship to God. Blessings be upon Rich Rubietta as he shares God's gift in our Conference."
LaGrange IL - First UMC    Dr. Addison Shields, Jr.   (former Chicago Southern District Superintendent)
"The closest thing to "wishing upon a star," where you can catch a hint of a better world--for our church and our communities--is inviting Rich Rubietta to dismount his horse* and lead worship! The magic of those moments will inspire you for a lifetime and instill in you new energy, new ideas, and new hope." 
Leonard Sweet  Author, Professor, and founder of preachthestory.com           * a weathered but loyal 1989 Suburban steed
"Rich Rubietta and his worship Team brought great energy, deep devotion, and spiritual enrichment to the 2016 Wisconsin Annual Conference. From start to finish, Rich fit the music to match the focus and tone.  We were all enhanced by his leadership, and most importantly, his sense of partnership."
Dan R. Dick - Assistant to the Bishop, Wisconsin Annual Conference
"Thank you for your passionate and energetic leadership. I was especially pleased to see folks jump in … even those who were originally skeptical! With God's help, you have a way of disarming people's fears. Thank you for the great reminder to be God-conscious and not self-conscious in worshipping our Lord."
Rev. Cindy Marino – Naperville Grace UMC   (previously Rochelle UMC)
"There is no one else doing the work of engaging congregations and leaders in rethinking and reimagining worship like Rich Rubietta. I have witnessed Rich Rubietta's gift of worship over many years. He stirs the souls of a congregation like few others and he makes tangible what so many of us only talk about. His ministry is a genuine blessing to our Conference and the United Methodist Church."
Rev. Keck Mowry Palatine - FUMC  keckmowry@gmail.com
Rich brings Worship models that honor tradition, while allowing freedom for new experiences…" 
Rev. Wendy Slaback - New Horizons UMC   wslaback@T6wireless.com
"Rich's upbeat style and the way he encourages people to be involved makes it our service, especially the use of familiar songs, sung in new ways. Some Spanish language lyrics got our diverse group going in a good way too (at the School of Evangelism). I also like the interaction Rich inspires between all of the Musicians" 
Mark Manzi – Northern Illinois Conference Program Council     mmanzi@sbcglobal.net
"Rich Rubietta leads with grace and humor. His deep faith in Christ and his contagious enthusiasm are helping congregations find new possibilities for Worship"
Bishop David Bard - West Michigan Annual Conference 
  Previously First UMC - Duluth 
"Sometimes you need to bring a compete change to worship, especially for those who need a unique sharing of the Word. Rich Rubietta brings that fresh witness when he comes, with a worship experience for the whole family. He comes as a partner in ministry, listening to your congregation's heart, as he prepares his message and worship through song, story and media. The folks at Grace UMC in Rockford were delighted to share a Sunday with Pastor Rich."
Rev. Pam Rossmiller  Grace UMC –Rockford  pam.rossmiller@gmail.com
"I wanted to tell you that I so appreciate your gentle, fun, and encouraging spirit. I love that you seek to include and empower everyone to join in the joy of presenting our music to the Lord; I didn't observe even a hint of shaming in your instructions to us and you helped Sherrill and I to feel competent enough to enjoy our efforts as novice hand-drummers. Thanks!"
Rick Hultgen - Woodridge UMC  ‪rhultgen@sbcglobal.net‪
"Rich gently helped us move out of our comfort zones, to have a different, yet authentic experience of God. Rich is  vulnerable, down to earth and non-pretentious. Without gimmicks, he connected with the people in our congregation,  helping us all try something new." 
Rev. Susan Lockman - Janesville Cargill UMC  (previously West Allis FUMC)
"I highly recommend Abounding Ministries with Rich and Jane Rubietta, especially if you are looking for the variety, freshness and the genuine work of God's unmistakable presence. God really revived our congregation with their leadership, planning and preparation."
Rev. Mitchell B. Hedgepeth   First UMC – Brandon, Mississippi  601. 825. 5958
"Rich Rubietta's music is top-notch. The spirit he brings to praising God lifts everyone present. We have a regular praise service each week, but the Abounding Ministries service was praise of an especially wonderful type. It was a special treat to host Rich and we plan to have him back again soon"
 Glen Ellyn, IL – First Unitied Methodist Church  Rev. Thomas Potenza
"The ministry of music and worship that Rich Rubietta offers to a congregation is truly AWESOME!!  He is able to reach both the youngest souls, with the inclusion of up-beat music, to the more seasoned souls with the use of familiar hymns. The ministry that Rich Rubietta offers appeals to a variety of congregations, large membership to small membership, urban to rural and everything in between. Abounding Ministries is an understatement in its description of what Rich offers to worship and music. Each experience is a blessing!!!!"
 Rev. Danita Anderson Woodridge UMC -  pastordanita@woodridgeumc.org
"Rich brings a fresh breath of 'Spirit' to the worship experience! Our congregation was drawn into the experience with interactive participation. The word of God was presented in new ways, opening the hearts and minds of God's people to new possibilities for our ministries."
 Rev. Calvin Culpepper  Court Street UMC – Rockford     CCulpepper@courtstreetumc.org
"People are still talking about how much the service touched them spiritually, weeks later… so easy to work with and so inspiring."  Mayville, WI   Rev. Jane Haass   haass.jane@yahoo.com
"Regardless of the size of the Church, Rich has freed us for more enlivened, less inhibited Worship. He brings a potent witness through his presence, preaching and music in the Churches which I have served."
Rev. Mark Geisthardt- Appleton, WI- Emmanuel UMC 
"The feedback here has been excellent - folks are talking about our time with Rich and want to have him back next spring. Last night, at an Intentional Faith Development meeting, some of the ideas he introduced came up (several different times, in fact) so our worship time with Pastor Rich was definitely not just entertainment, but also an education."
Rev. Rebecca Niese  Rhinelander, WI   Rebeccaniese@wisconsinumc.org  
"I have known Rich Rubietta for many years, and served with him as a colleague in the Northern Illinois Conference. I have had him lead worship in more than one setting, and every time, I have found him to be a humble and extremely gifted servant of God, whose ministry of music and witness, create a safe space for people to experience the presence of God. He crosses the lines of traditional and contemporary and brings a fresh, creative edge to worship.  You will be blessed to have him lead your worship or whatever setting you so chose.  His gentle spirit will bless you and your church." 
Rev. Doyle Blanton-  Appleton- First UMC
"I've heard TONS of positive feedback on your ministry here. My wife, a music teacher, will be looking for a couple of drums for us when she is at a music convention at the end of this month. So you not only made a difference, the difference is alive and growing."
Sterling, IL   First UMC    Rev. Paul Judd  
 
"The Service was great! My Mother enjoyed it very much and that's saying a lot, for someone who prefers "traditional" worship with old hymns!"   Meredith Lindgren  Aurora – Wesley UMC  
"Rich Rubietta creatively engages people of all ages, energizing and lifting our spirits in worship. I love the way God's  living presence is experienced, when we move and sing!"
Rev. Dr. Hwa Young Chong – Glenview UMC    hwayoungchong@yahoo.com
"It was a great day, everything I had hoped for and more! 'Contemporary' style of worship vs. Traditional, has been a source of tension in our congregation. Rich married the two in a way that pleased both sides. We all learned  something and people are still talking about it."
Rev. John Sumwalt- Our Lord's UMC- New Berlin, WI
 "When Rich Rubietta joins us for worship, he brings energy to the proclamation of the Good News that invites people to move and live in sync with the rhythm of God's Spirit. There are nuanced sounds of percussion, piano, guitar and maracas, as old songs are given new life and new songs become familiar. At the heart of it all is the message of God's love."
Peoria - Willow Hill UMC  Rev. Ken Hogren Khogren@willowhill.org  
"Rich's inspirational leadership was well-received, across the age spectrum of our congregation. I also appreciated his attentiveness to persons afterward, at our Potluck; something not 'included in the contract,' which says a lot about the quality of his embodied faith."
 Brad Van Fossen – Racine First United Methodist Church   pastorbrad@tds.net
"Folks are still talking about Sunday...our Monday morning "straighten up the sanctuary" group of older folks were talking about their "dancing" abilities over coffee this morning!"
Rev. Jenny Arneson  Sun Prairie UMC  jenny@sunprairieumc.org (previously Onalaska)
"Even the nay-sayers can't complain. Rich's energy, enthusiasm and authenticity shine through!" 
Elgin First UMC   Jonathan Hutchison 
"What happened here tonight was a Miracle! God's Spirit used you to ignite something I've never seen happen among an ecumenical, city-wide group of men!"
Mendota, IL   Zion UMC   Rev. Gayle Brandner
The music was a fresh new breeze on traditional tunes. The service was enthusiastic, invigorating, and very inspiring. The sermon was insightful and uplifting. I would encourage fellow Clergy to invite Rich, whether you sit and enjoy the worship or take the day off. You and your congregation will be blessed by this ministry.
Rev. Audrea Fumbanks  Gorham UMC- Chicago, IL     Gorhamumc att.net
Good worship feels like a family gathering, but a family without limits or boundaries. Abounding Ministries will help  your church become the family that you, and God want it to be.
Rev. Phil Sheets  Oswego – Church of the Good Shepherd pastorsheets@sbcglobal.net
"A BIG THANK YOU for the inspirational, uplifting, joyous, outside-the-box, spirit-moving worship services. I'm already pondering, plotting, and planning how we can incorporate more of what you offer into our worship!"
Rev. Kathy Jury Black River Falls UMC   pastorkathy@centurytel.net
"Through Rich's leadership, we are turning our Sunday morning worship service into a celebration filled with laughter,  music and dancing for ALL ages!"
Rev. Keith Aurand- Lake Geneva UMC  keithaurand@me.com    
"You did a fantastic job today leading the traditional service members, with love and care."
Lorraine Beasley     Oswego - Church of the Good Shepherd UMC    
"I always enjoy working with Rich. He brings such a fresh and sincere energy to worship and life's journey."
Rudy Higgins - Director of Worship at East Peoria - Willow Hill UMC Rudyhiggins96@gmail.com
"Rich took our congregation from the 19th Century to the present in about 60 seconds, without whiplash! He showed us what is possible in our little Church, giving us confidence that we could do more. Much more!"
  Chicago – New Hope UMC   Dr. Robert Campbell
"What happened here tonight was a Miracle!" God's Spirit used you to ignite something I've never seen happen among an ecumenical, City-wide group of Men!"
Mendota, IL  Zion UMC – Rev. Gayle Brandner
It brings joy to your soul, to be in a worship experience led by Rich Rubietta. Abounding Ministries is helping congregations find new and more expressive ways to celebrate and worship. Rich's deep faith and spirituality come through in his teaching, as helps people of all ages really with Jesus Christ and ministry in Christ's Name. Abounding Ministries continues to be a blessing to our Conference and the whole Church"
Northern Illinois Conference Lay Leader   Roger Curless   rlcurless1@att.net
"Rich was a breath of fresh air!"
Woodridge UMC   Rev. James Galbreath  jtgalbreath17@gmail.com
"Even if you have a good Alternative Service going, what God does through Rich Rubietta is never redundant!'  
No. ILL Clergyperson
"Rich has a wonderful ability to lead people in worship in a way that is engaging without making them feel uneasy.  The messages are very relevant and scriptural in a way that is easily received, and the songs he leads (and has written!) are fun!  Our denomination as well as the entire Kingdom of God are truly blessed by the ministry of Rev. Rich Rubietta! 
Rev. Joel Certa-Werner  Faith United Methodist Church, Superior, Wisconsin 
"You have a gift in the way you spread the word. You set a great example of how to wear your faith with joy and inner peace. I have challenged myself and my family to follow your example."
 Watertown –Christ UMC   Al Dittmar   ald@metropower.com
"This was outrageously FUN!  I like a little "outrageous" in Church!" Lake Bluff -Grace  A Female UM Octagenarian
"Members and friends of Salem Church in Barrington are asking to have Rich Rubietta back—and it's been only a couple of weeks since he was here! As Pastor I might feel a bit wounded by their eagerness, but I'm with them: I look forward to a return visit too! Sure, it has something to do with his music and his enthusiastic presentation. But there is much more. It's about his warmth. I expected a performer (in the most pejorative sense of the word); Rich seemed like an old friend who had come to share a treasured gift. I worried about the congregation's response to ramped up hymns. Rich treated hymns like a wood restorer treats an heirloom – with dignity, love and artistry. Yes, Rich does amazing things with a fine guitar and a great voice, but what really shines through is the heart of a faithful troubadour who is overjoyed to be a servant of Christ. That spirit has affected us all."
Barrington – Salem UMC   Rev. Rick Carlson, Pastor  (currently at FUMC – Elgin, IL